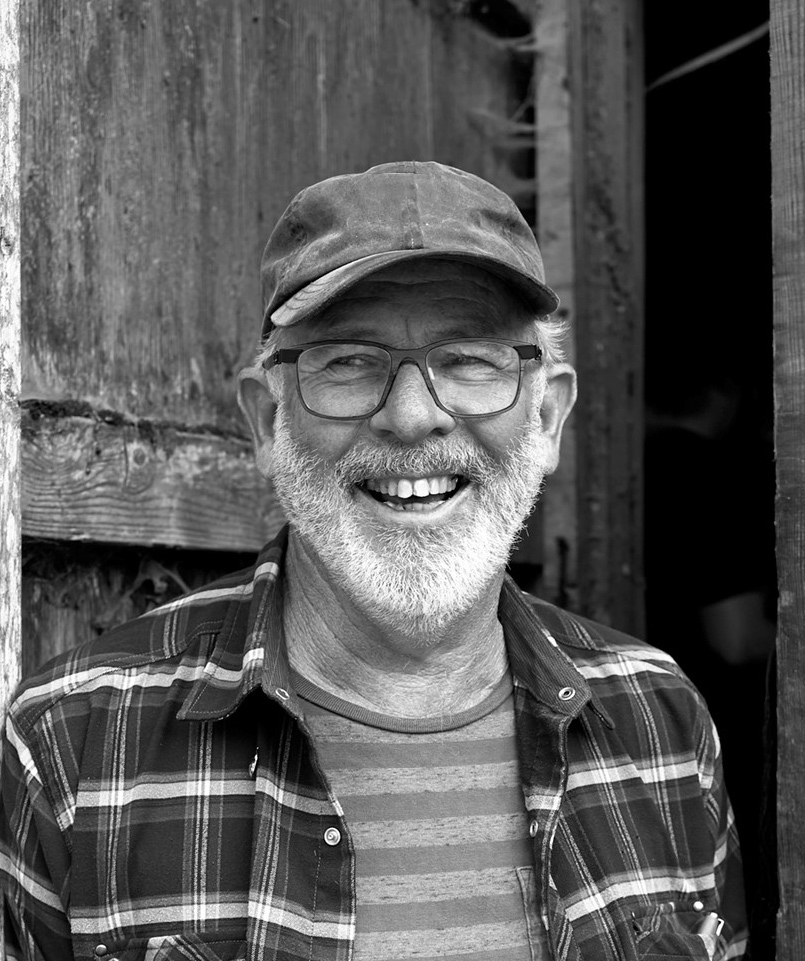 Riley Starks
Executive Director
After graduating from WWU in 1972, Riley Starks bought a fishing boat and has been a lifelong commercial fisherman. In 1992, after moving to Lummi Island where reefnet fishing saturated the community, he bought one of the 50 gears then deployed in Legoe Bay, and has fished there every summer, since.
During Riley's years on Lummi Island, he built Nettles Farm, now a culinary B&B; co-founded Lummi Island Wild, a fish company; and, from 2001-2013, created the present iteration of the Willows Inn on Lummi Island.
In 2017 Riley founded the Salish Center for Sustainable Fishing Methods with the goal of continuing the educational work he has done since 2001, first through the Willows Inn and then through Lummi Island Wild, educating people about the reefnet fishing industry and the sustainability of the Salish Sea. Where once there were hundreds of tribal reefnet gears, there are now only 11 non-tribal reefnet gears, and 1 Lummi Nation gear operating in the Salish Sea. With such small numbers, serious outreach needs to be maintained or reefnet fishing may disappear altogether. Reefnet fishing and other selective methods are the past, but also the best hope for the future of Salish Sea salmon populations.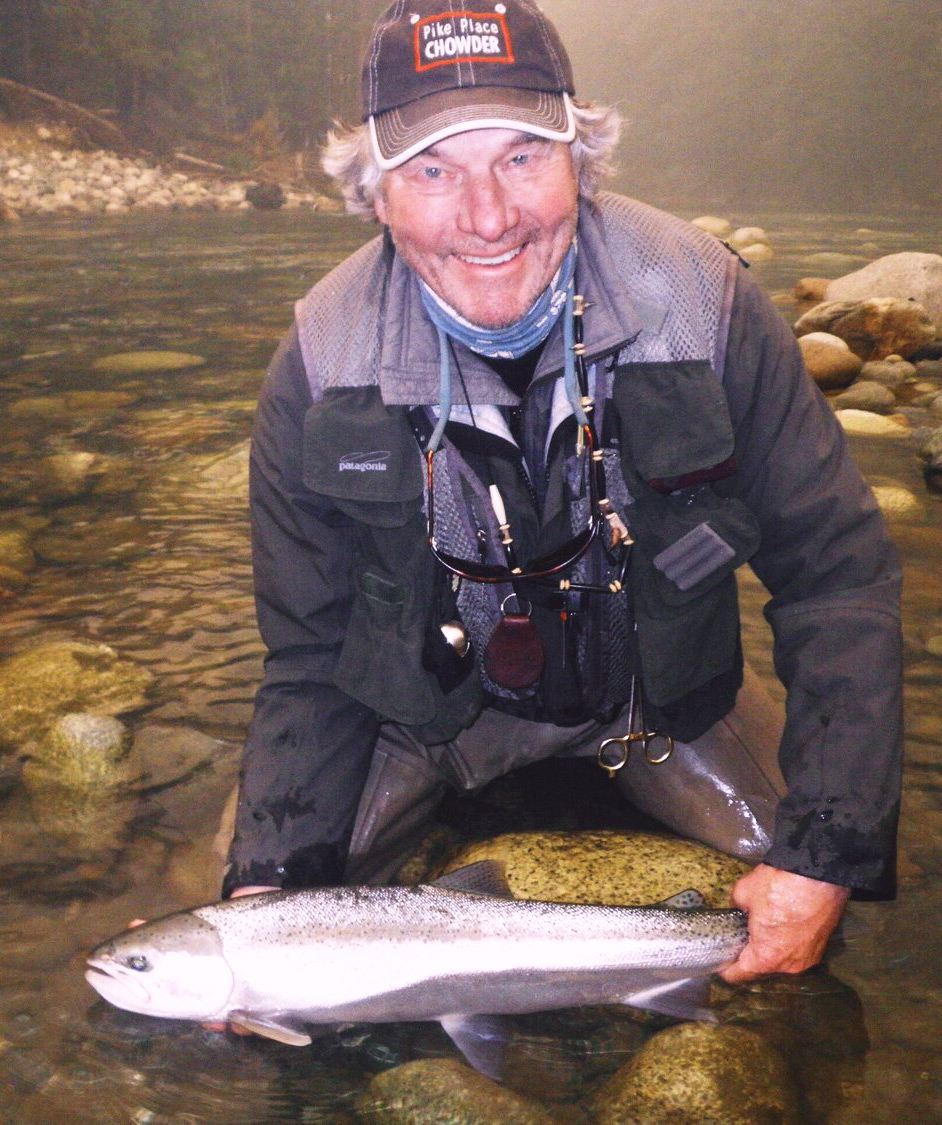 Larry Mellum Board President
In 2003 Larry opened Pike Place Chowder in the Pike Place Market and in 2007 he launched the second restaurant in Pacific Place Center. For the past eighteen years it has been an extraordinary journey. The restaurants have won countless awards, accolades and recognition from people, news agencies and organizations from around the country and the world.
Reflecting Larry's commitment to the environment, all seafood in the chowders is 100% Certified Sustainable. He joined forces with Riley Starks and Salish Center in 2018 and has been a staunch supporter ever since, working to revive the Salish Sea, and restore the habitats for its inhabitants.   
Read Larry's message here.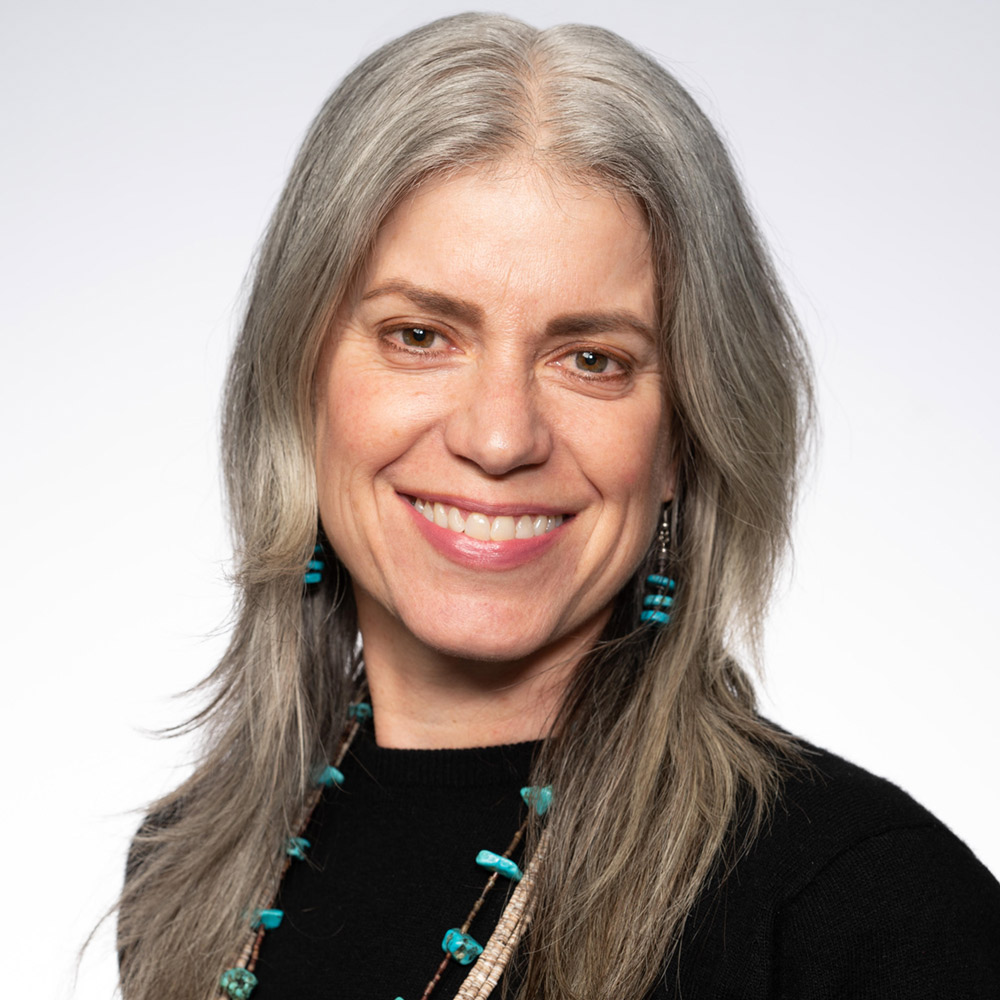 Daisy Berg Secretary
Daisy's history in the seafood industry runs deep, starting at the early age of 9 in her family's seafood business in Nantucket Shoals, New Mexico. Her father supplied fresh seafood to high-end restaurants in the Albuquerque area and later opened several seafood markets. After leaving New Mexico, Daisy spent a few years in Atlanta, working with a small distributor specializing in sushi grade tuna.
In 2006 she relocated to the Pacific Northwest where she joined a chain of grocery stores called New Seasons Market. She is now the Seafood Program Manager for New Seasons Markets in Portland and Seattle, and New Leaf Community Markets in Northern California. She works in the seafood industry, sourcing seafood and building relationships with small, local, eco-safe fishing and farming operations.
Daisy's commitment to sustainable fisheries extends beyond New Seasons and New Leaf; in addition to serving on the board of Salish Center for Sustainable Fishing Methods, she serves on the Fisheries Advisory Council (FAC) for Fair Trade Seafood.​ In her free time, Daisy enjoys fishing, jumping into cold bodies of water, surfing and running in the forest with her rescue pup Kodi.
Lucas Kinley is a member of the Lummi Tribal Nation. He has been a Commercial Fisher all of his life; following in the footsteps of his father, Larry Kinley, who died in 2018. Larry was a larger-than-life Lummi leader who is still an inspiration to tribal peoples up and down the West Coast. Lucas hopes to be as good a fisherman as his grandfather, legendary Fisher Francis 'Goog' Kinley.
For the past two years, Lucas has worked to reclaim his tribes heritage of reefnet fishing.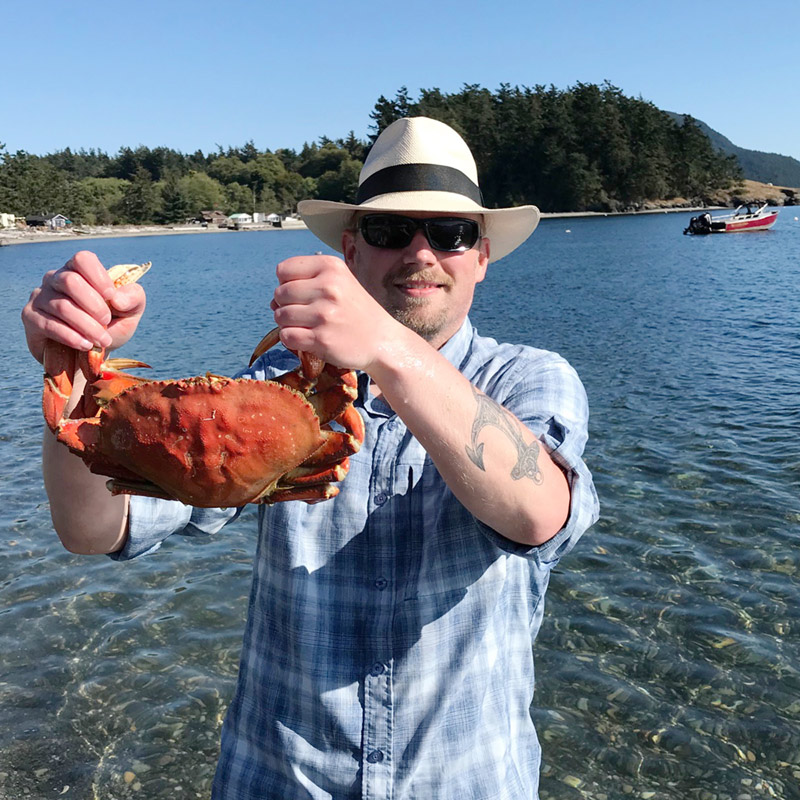 Zach Olson brings decades of hospitality and event coordination experience to the Salish Center. In our mission to protect and rejuvenate habitat for Salmon and Orcas, the Salish Center highlights its work through collaboration with local chefs, fisherman and winemakers. Zach is here to help bring it all together.
While studying Philosophy at Edmonds College, Zach began his career in hospitality. Initially he worked at Anthony's Restaurants where he was first educated in the delicacies of the Salish Sea. He then pursued a career that centered on the fermented grape—first as a Sommelier, then as a Wine Director, and finally as a consultant. His main focus is a desire to empower restaurant staff through effective training, and bring his love of the Earth to the dinner. His perspective that wine is an artistic representation of a particular time and place, drives him to protect those places.
A Washington native, Zach has lived his life beside the Salish Sea and believes it is one of the most picturesque, ecologically important places on Earth. He can't wait to show you why