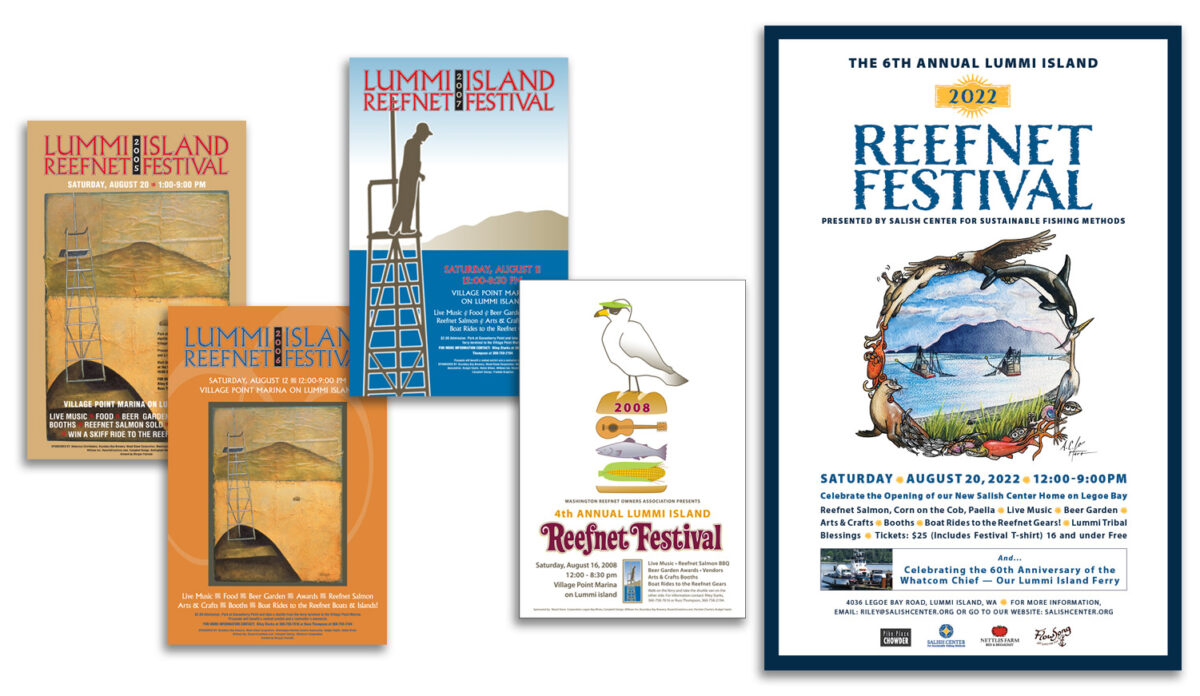 Reefnet Festival
Salish Center on Legoe Bay, Lummi Island
August 19, 2023
The Reefnet Festival will once again be an annual event. The next festival will be August 19, 2023.
We celebrated the opening of our new Salish Center* home on Legoe Bay, and the 60th Anniversary of the Whatcom Chief in 2022. Other festivities included:
Live Music — Country Dave with his band, followed by Robert Sarazin Blake and his High, Wide, and Handsome 8 Piece Band
Live Circus Aerialist performing between gigs
Reefnet Salmon, Corn on the Cob, Paella, and Pike Place Chowder—(Local and fresh salmon and produce from Boxx Berry Farm and the Reefnet gears)
Beer and Wine Garden — Featuring Boundary Bay Reefnetter Ale
Fresh Reefnet Sockeye Salmon to purchase — Fraser River Sockeye, the fattest of any sockeye we have handled. If you could fill your freezer with only one salmon — THIS IS IT!!
Arts & Crafts — tarot card reading, jewelry
Booths — League of Women Voters, LICA, Kids' Crafts and Activities
Boat Rides to the Reefnet Gears! — Outer Island Excursions, we'll pick you up and drop off from the Salish Center beach
Lummi Tribal Blessings
*501 c(3) Nonprofit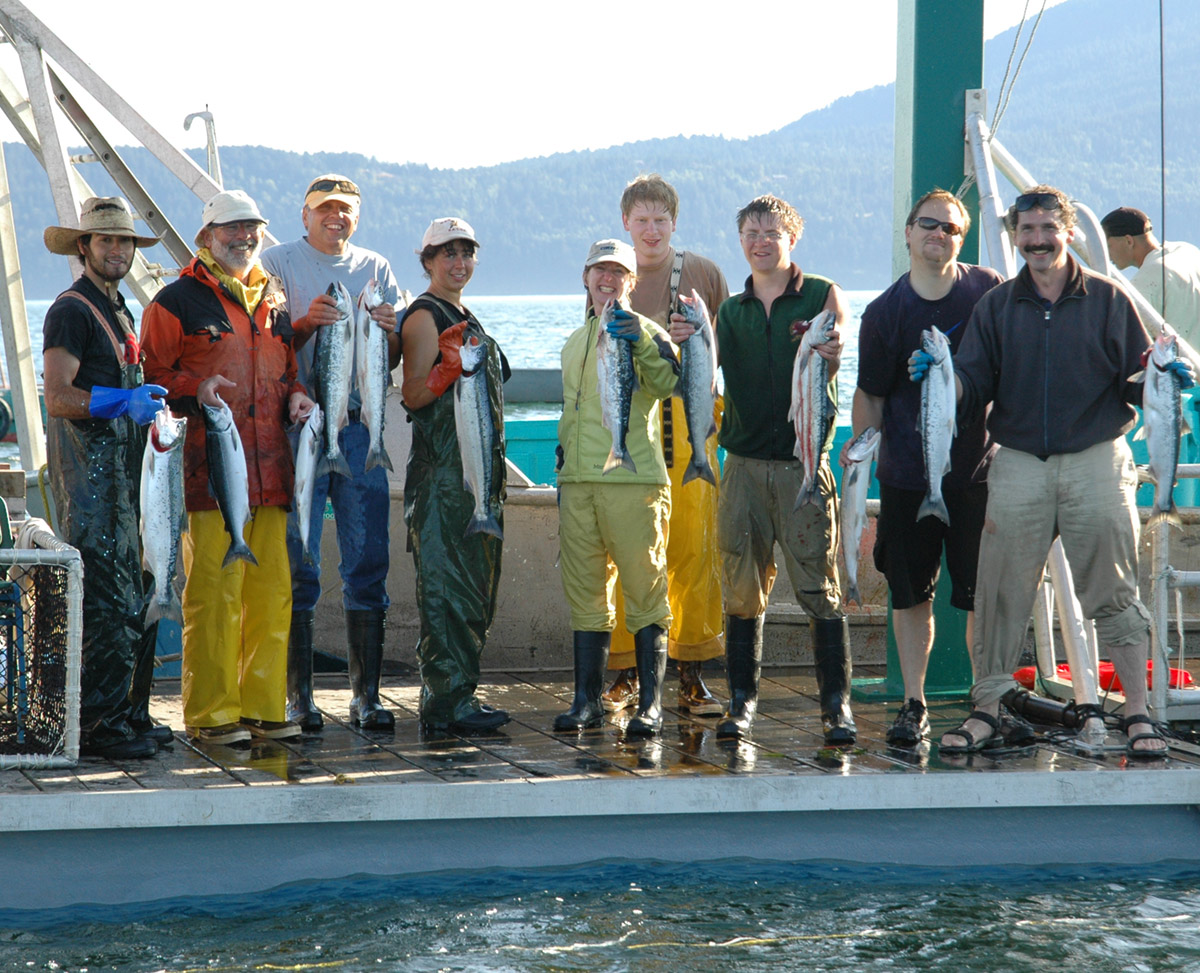 Don't Miss the Next Chefs In Raingear
This unique event brings chefs from diverse backgrounds together to fish, cook, and stay at Nettles Farm, giving the chefs hands-on knowledge of where and how the seafood they love is sourced, and then the opportunity to share their talents while preparing the food. These are chefs that value this resource and understand and support our cause. A few of our supporters get the opportunity to join this group. Stay informed and connected and we will let you know when the next Chefs In Raingear comes around.*
*As the fishing schedule is unique each season, we never know when Chefs in Raingear will be until the season approaches. Generally these events happen in August, September and October. We will send emails when we have dates pinned down.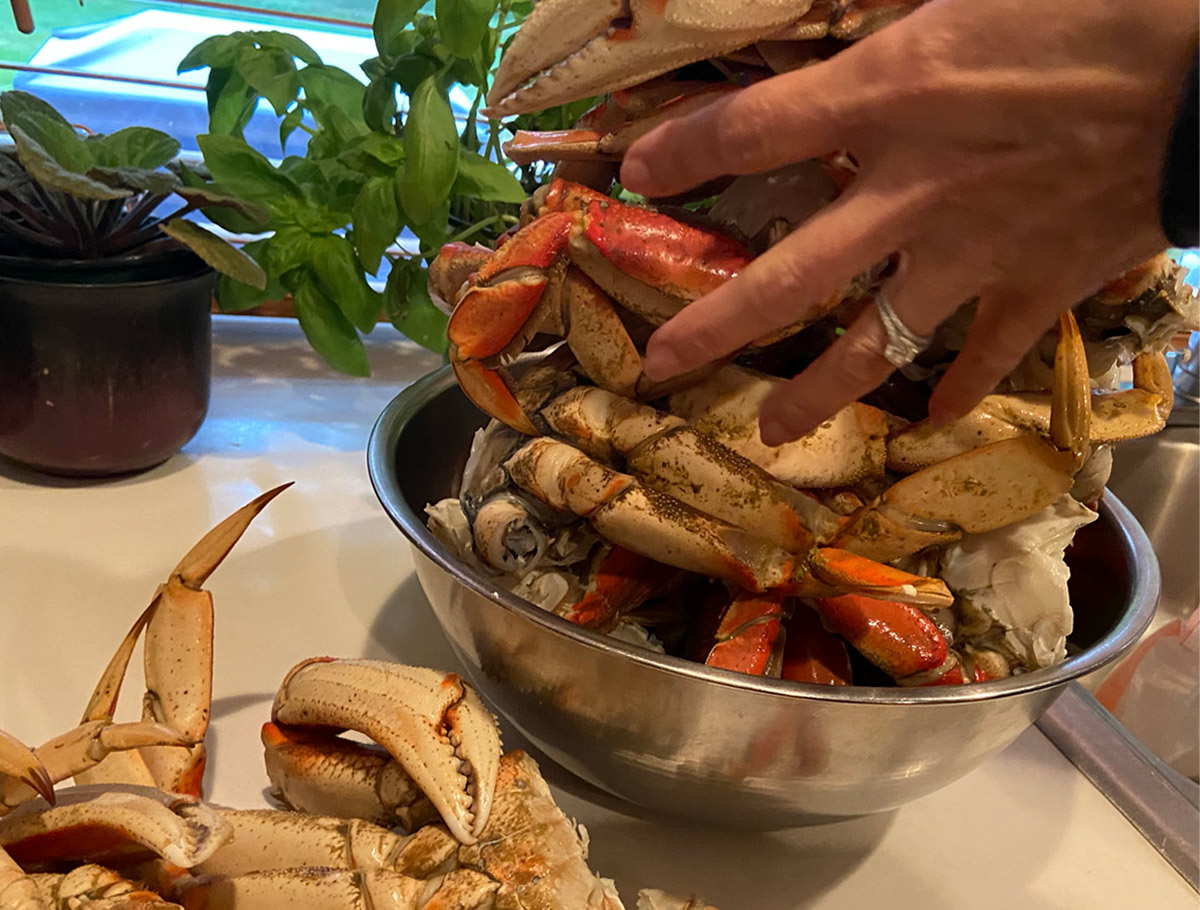 Crab Feast on the Beach
Our legendary Dungeness Crab Feast on the Beach is an annual event. Dinner and festivities take place on the beach at our new home on Legoe Bay, Lummi Island. In addition to fabulous, fresh crab, there are other delicacies prepared with locally harvested ingredients by guest chefs, and treats like fresh oysters, and Prosecco.
Keep your eyes on this page for future announcements, or contact us for more information.
*These dinners are fundraising events and are tax deductible. Salish Center is a 501C3, non-profit organization.