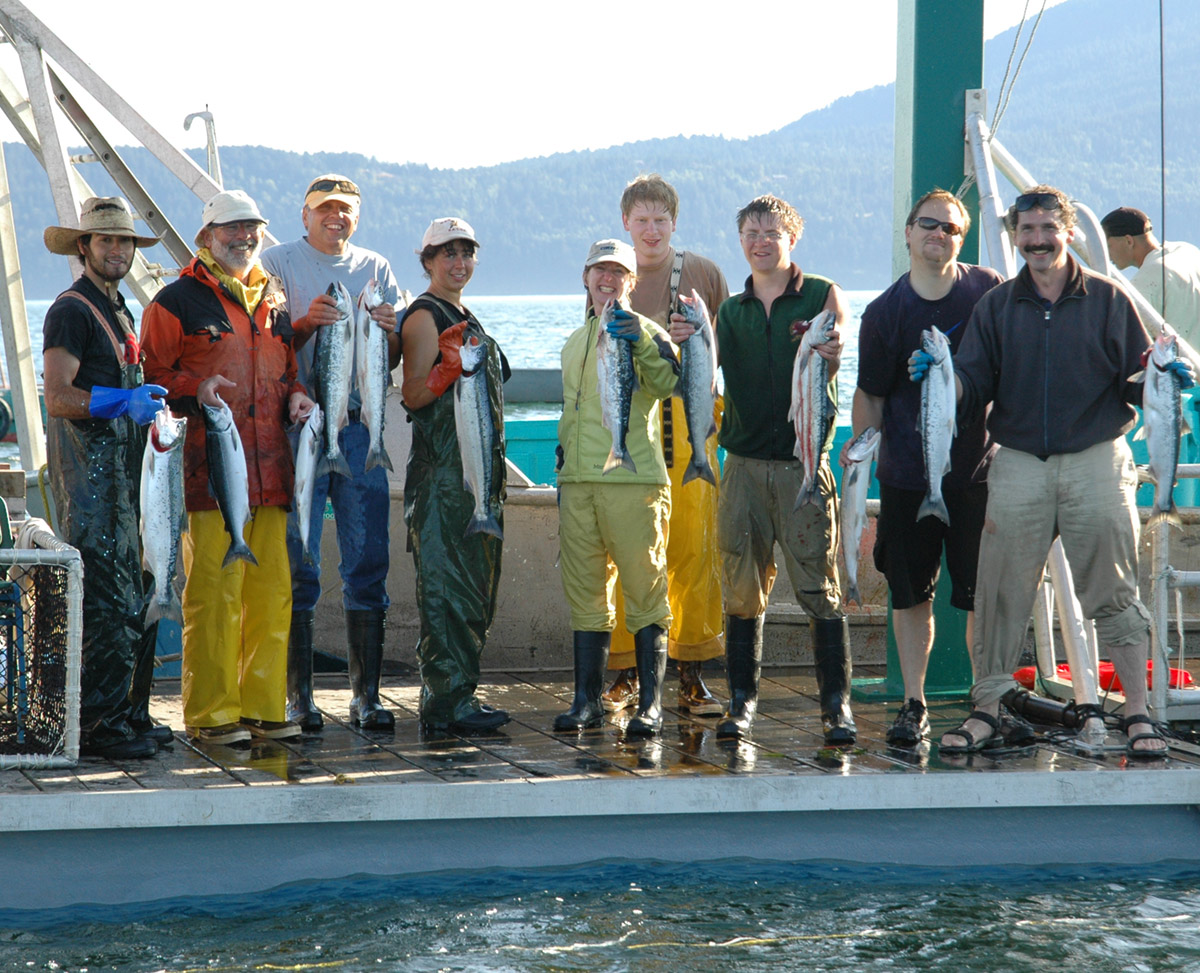 Don't Miss the Next Chefs In Raingear
This unique event brings chefs from diverse backgrounds together to fish, cook, and stay at Nettles Farm, giving the chefs hands-on knowledge of where and how the seafood they love is sourced, and then the opportunity to share their talents while preparing the food. These are chefs that value this resource and understand and support our cause. A few of our supporters get the opportunity to join this group. Stay informed and connected and we will let you know when the next Chefs In Raingear comes around.*
*As the fishing schedule is unique each season, we never know when Chefs in Raingear will be until the season approaches. Generally these events happen in August, September and October. We will send emails when we have dates pinned down.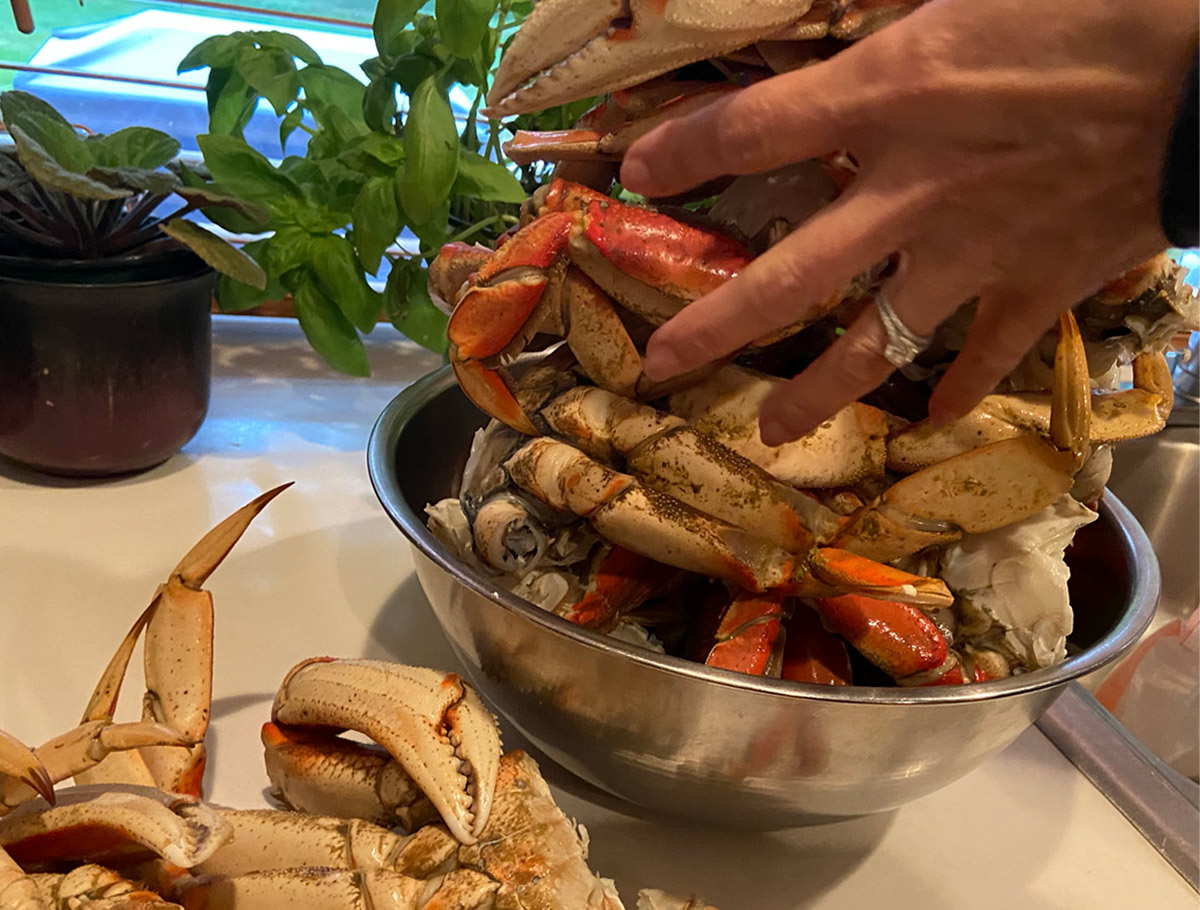 Crab Feast on the Beach
Our Salish Sea Crab Feast on the Beach is fun for everyone who loves crab! Get out on the water and collect the crab from the crab pots, measure the crabs and return the small ones back to the sea. When we get back to the beach, the tables are set and an elaborate feast will accompany the fresh caught crab.